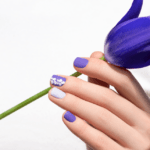 Semipermanent: how to put it on, cost and duration
June 6, 2023
What is the difference between beautician and nail technician?
June 22, 2023
How to become a nail technician?
Excelling in the world of nail aesthetics is not just about creating beautiful works of art; it can also be a fascinating and lucrative B2B opportunity. If you are an ambitious entrepreneur who wishes to embark on a successful path as a nail technician, you are in the right place.
What a nail technician must know how to do
Being a nail technician is not just about having the technical skills to lay nail polish, but about being able to express to the fullest your mission of taking care of the beauty and health of your nails-this is a multifaceted profession that requires dedication and continual updating.
From a practical standpoint, a nail technician is a technical figure who is responsible for rebuilding nails, maintaining their natural shape and aesthetic appearance through specific tools and treatments. In this regard, one must distinguish from the outset the skills and career path that leads a person to become a nail technician versus someone who has a degree as an esthetician: although these two figures are often confused and used interchangeably, it is the nail technician who is the true nail expert.
Being a nail technician requires a combination of technical and artistic skills. Nail care is the foundation of this profession. From hygiene to gentle cuticle removal, nail technicians must ensure the health of their clients' nails. But that's not all: the real magic happens when it comes to creating unique styles and designs. Like an artist using a palette to paint a picture, the nail technician uses nail polishes, gels, acrylic powders, and accessories to create customized looks that reflect each client's personality.
In addition, the nail technician must develop some essential interpersonal skills that allow her to empathize with the client to best understand her needs and the aesthetic goals she wants to achieve. At the same time, the ability to communicate effectively is crucial because a direct relationship with the client allows them to indicate the best solution for their nail type.
In addition, as is the case in so many other industries, it is not enough to complete a course of training to become a qualified nail technician:keeping up to date on current trends, the most commonly used techniques, and the tools that facilitate one's work is an integral part of the profession. This is especially true for those who have their own businesses and need to stay on the cutting edge, offering treatments that are in step with the times.
Finally, don't forget that the nail technician is often also an entrepreneur, and beyond technical and interpersonal skills, she must also know how to do business by understanding how to fit into an increasingly competitive market in which you need to differentiate yourself as much as possible in order to stand out.
Nail technician course: how long does it last
When embarking on training to become a nail technician, one must put in a theoretical and a practical training part. The duration of courses can vary significantly depending on the educational offerings chosen.
Nail technician courses usually offer a wide range of learning modules covering basic and advanced skills in nail care and styling. During the course, students learn manicure techniques, cuticle care, nail preparation, nail polish, gel and acrylic application, nail art, and more. In addition, courses may also include hands-on training on models or mannequins, as well as internships at beauty salons or beauty parlors.
The duration of the course can vary from several weeks to several months, depending on the intensity of the lessons and practice hours required. Some pathways can be organized on an intensive basis, with daily or weekly classes spanning several hours a day, while others can be structured on a part-time basis, with evening or weekend classes to fit students' schedules.
It is important to note that the training does not end with the end of the course. As in any profession, learning and skill development continue even after completing initial training. To stay up-to-date on the latest trends and technologies in the nail industry, it is advisable to attend workshops, refresher courses, and follow available online resources.
Regardless of the length of the individual course, make sure that the course you choose allows you to receive a certificate qualifying you to practice in full.
How much does it cost to become a nail technician
How much does it cost to realize the dream of becoming a nail technician? A variety of factors must be considered in the budget, including:
training course, the cost of which may vary depending on the school chosen, the duration of the course and the quality of education offered. It is important to consider that a quality training course may require a significant investment, but it provides a solid foundation for your future career. Carefully evaluate the available options, comparing the programs offered, faculty expertise and alumni reviews to make the best decision;
material and equipment, which may include nail files, nail pusher, brushes, nail polishes, gels, acrylics, UV/LED lamps, and other specific tools for nail application and care. The cost of these supplies depends on the quality of the products you choose and the range of services you intend to offer your clients. It is advisable to purchase quality products to ensure excellent results and long-term customer satisfaction;
certifications and associations, which can result in significant benefit to your career. Some certifying bodies require payment of a fee for the certification exam. In addition, you might consider joining professional associations, which offer benefits such as industry updates, networking opportunities, and professional support;
In general, these costs are incurred on a one-time basis. However, even those who are already nail technicians may decide to participate in a course with an advanced level, purchase new equipment for their salon, and join new associations even when their business is already established.
Similarly, investment in quality products that facilitate and speed up the work of the nail technician are also essential not only to remain competitive in the market, but also to be able to satisfy customers, who have always been attentive to these aspects.