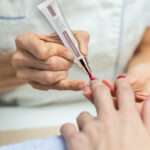 How to become a nail technician?
June 13, 2023
How to do a Japanese manicure?
June 28, 2023
What is the difference between beautician and nail technician?
In the beauty and wellness industry, there are many specialized professionals who play a crucial role in caring for the body and appearance. Given the great diversity of professions, it is important to know what the difference is between esthetician and nail technician in terms of not only training, but also the skills and services that can be offered.
Beautician
In the fascinating ecosystem of aesthetics and wellness, theaesthetician plays a key role in caring for the whole body. This skilled professional is not only experienced in performing aesthetic treatments, but also has a solid scientific foundation that enables her to thoroughly understand the physiological processes and needs of the skin and the human body.
The training of an esthetician is comprehensive and rigorous because it combines theoretical knowledge and practical skills. For this very reason, aspiring beauticians attend specialized schools or beauty institutes that offer in-depth curricula.
During the training period, aspiring estheticians learn the basics of human anatomy and physiology, hygiene and safety, skin cleansing techniques, aesthetic facial and body treatments, massage techniques, use of specialized equipment, and more.
To become a successful esthetician, it is essential to develop a wide range of technical skills that enable one to achieve:
facial treatments, such as ball cleaning through specific tools and machines to eliminate individual problems;
body treatment, such as hair removal, nail and hand care, relaxing massage, and more.
In addition, an esthetician must be able to advise clients on what routine is best for their skin, not only during treatments in the studio, but also by providing personalized suggestions and advice for the daily skincare routine at home.
On the other hand, the tools of the beautician's trade are highly diversified and include specialized equipment, such as facial and body cleansing and care equipment, hair removal tools, makeup brushes, cosmetic products, and much more. The esthetician uses these professional tools to provide high-quality treatments, meeting the specific needs of each client.
An esthetician is best suited if you are looking for a holistic approach to overall body and skin wellness. With her expertise, she is able to offer a wide range of services, including facial cleansing, skin toning and moisturizing, unwanted hair removal, hand and foot care, professional makeup, and more. The esthetician can and should tailor treatments to the client's needs and provide advice on how to maintain healthy, glowing skin over time.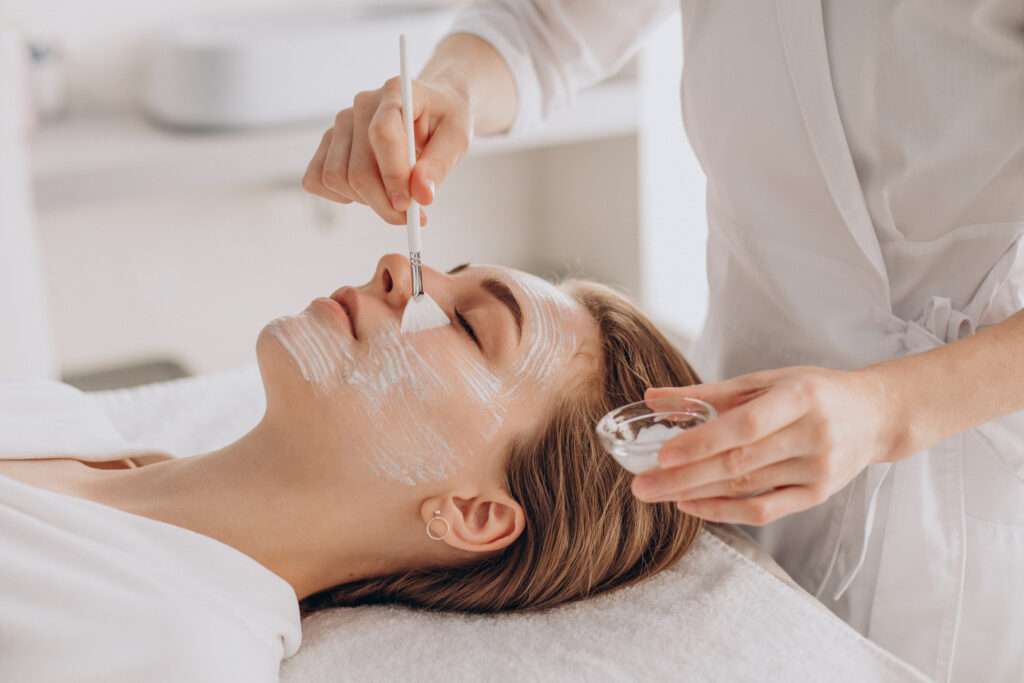 Nail technician
The figure of thenail technician is the result of the natural process of specialization of professions to which the world of aesthetics has gone. While in the past it was the beautician who was also in charge of treatments related to wellness and hand care, in recent years a figure specializing in this activity, the nail technician, has emerged and made its way.
She is an expert who specializes in nail care and decoration, offering targeted and customized treatments to improve the appearance and health of nails
In order to become a professional nail technician, in most cases it is necessary to go through a training process that includes a basic course and a specialization academy. Classes provide a solid smattering of theoretical and practical knowledge, covering topics such as nail anatomy, hygiene and safety, nail preparation, and nail polish application.
After the basic course, aspiring nail technicians can attend anacademy, where they deepen technical skills and gain advanced knowledge about nail design, artistic decoration, and the latest trends in the nail industry.
Keep in mind that anyone who wants to, even those already working in this field in various capacities, can become a nail technician by enriching their skill set. For example, if you are an esthetician and want to specialize in nail treatments, you can enroll in a course to become a uni-technician.
The technical skills of a nail technician are extremely varied and specialized because this figure must be able to perform proper nail preparation, which includes-among other things-filing, cuticle removal, and thorough cleaning.
In addition, he or she must know how to safely perform the application of traditional and semi-permanent nail polishes, nail enhancement with gel or acrylic, the creation of artistic decorations such as nail art, nail extensions with tips or forms, and much more.
The tools of the nail technician's trade are essential for performing high-quality treatments: these include not only nail files of different shapes and grit sizes, but also tools for cleaning nails and cuticles, brushes for decorating nails, as well as UV or LED lamps for curing gels, milling equipment, and much more. The nail technician must know the proper use of these tools and ensure proper sterilization and hygiene for the safety of clients.
The nail technician profession in Italy has some peculiarities related to regional and municipal regulations that make the context in our country still very complex and articulated. In some areas, it is possible to obtain a specific license to open a specialized center without having to hold the title of esthetician. In other areas, however, opening a nail salon requires the qualification of an esthetician.
This regulatory difference has led to the emergence of associations of nail technicians seeking to promote a law that specifically recognizes and regulates the figure of the nail technician independently of the esthetician.
In light of this distinction, it is clear that the specificity of treatments that are offered by nail technicians makes clients who need treatments related to hand care turn to them, while relying on beauticians for the rest of the services that have to do with the sphere of body wellness in general.