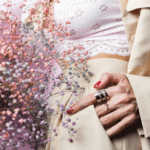 How to make a perfect manicure
April 4, 2023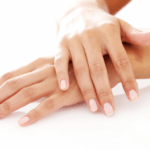 Manicures: how many types are there?
April 21, 2023
Nail art: techniques and tools
Nail art, with its techniques and tools, is a true art of manicure, allowing nails to be decorated in creative and original ways.
Small works can be made using nail painting techniques or by applying gemstones, glitter, beads and other decorative materials.
To make nail art, a variety of tools such as brushes, squeegees, pads, and printing discs are used, accompanied by other tools such as files, nail clippers, and primers to ensure a solid and even base.
But that's not all, because the field of manicure is constantly renewing itself, with tools, techniques and materials designed to make work easier, longer lasting and more sustainable, at least at LEB World.
With this very purpose in mind, LACTUBE™, the simplest professional manicure tool ever created, was born.
Let's discover together the most commonly used nail art techniques and the most innovative tools.
Nail art techniques
There are many nail art techniques for creating incredible works of art on nails, all designed to enhance unique traits of a woman's beauty and personality through her hands.
Here are the many techniques that, combined with creativity, can make nails unique:
accent;
french and reverse french;
glitter;
dotter;
Shaded, sponged or degradé;
striping tape.
Theaccent nail is a very simple nail art technique with a striking effect. It consists of applying the same polish to all nails except the ring finger, which may have a different color or decoration. This technique is suitable for both natural and reconstructed gel or acrylic nails and gives an original touch to the manicure, leaving room for creativity.
French is the quintessential technique. It consists of applying a layer of color to the area of the nail plate left free and growing beyond the fingertip. Originating in the delicate colors of white and pink, it is now also fashionable in black or colored for a slightly darker or livelier touch.
Those who want to be a little more daring can opt for the reverse french instead. This technique involves applying polish to the part of the nail closest to the cuticles, leaving the rest in a nude or transparent tone. This reverse solution will give a touch of originality to the manicure as well as giving free rein to creativity.
The glitter nail is the beloved technique for those who do not want to go unnoticed. Quite showy and eccentric, it uses the nails as a palette on which to create explosions of colors thanks to products and polishes that have glitter inside them with unique effects. An original way to be the center of attention.
The dotter is also a very versatile tool for nail art. It allows you to draw dots on the foil, make designs or apply color details. The dotter is perfect for drawing polka dots on nails, defining floral or abstract decorations, and helping lay rhinestones or sequins, making each nail a little artistic masterpiece.
The techniques of sfumato, sponge or degradé all aim for one effect: to create perfect backgrounds for other creations. These unique and original bases can be made by dabbing the color with a small sponge and are the first step in even more elaborate creative work.
Finally, nail art with striping tape is the easiest technique to do, but no less creative. Using special adhesive tape, you can create colorful stripes and lines on your nails quickly and easily, resulting in small works of contemporary art-a unique piece for each nail.
LEB World's innovative tools
Innovation is now the buzzword even in the field of manicure.
Thus, LEB World, a leading company in the nail industry, recently launched its latest revolutionary tool for professionals, LACTUBE™.
It is the first semi-permanent nail polish that can:
Ensuring hygiene;
Simplify the manicure;
Improve nail health;
protecting the environment.
The great novelty lies precisely in the fact of having a disposable brush, which, unlike the classic brush, cannot be a potential vehicle for disease, especially in beauty salons.
LACTUBE™ consists of a soft-tube. A light pressure of the fingers is all it takes to release the product from the micro-hole in the applicator. Once out, the enamel cannot re-enter, thus eliminating the risk of contamination.
In addition, the new formulation based on selected probiotic microorganisms that nourish the nail microbiome acts as a barrier against infectious agents, counteracting the onset of onychomycosis.
Finally, LACTUBE™️ is an ecofriendly product, made from 100% recyclable material.
Thus, thanks to Leb World, various nail art techniques become a practical and sustainable experience. Indeed, with its innovative technology and environmental focus, LACTUBE™️ represents the future of nail care, without compromising on quality and personal hygiene.