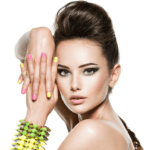 Nail art: techniques and tools
April 11, 2023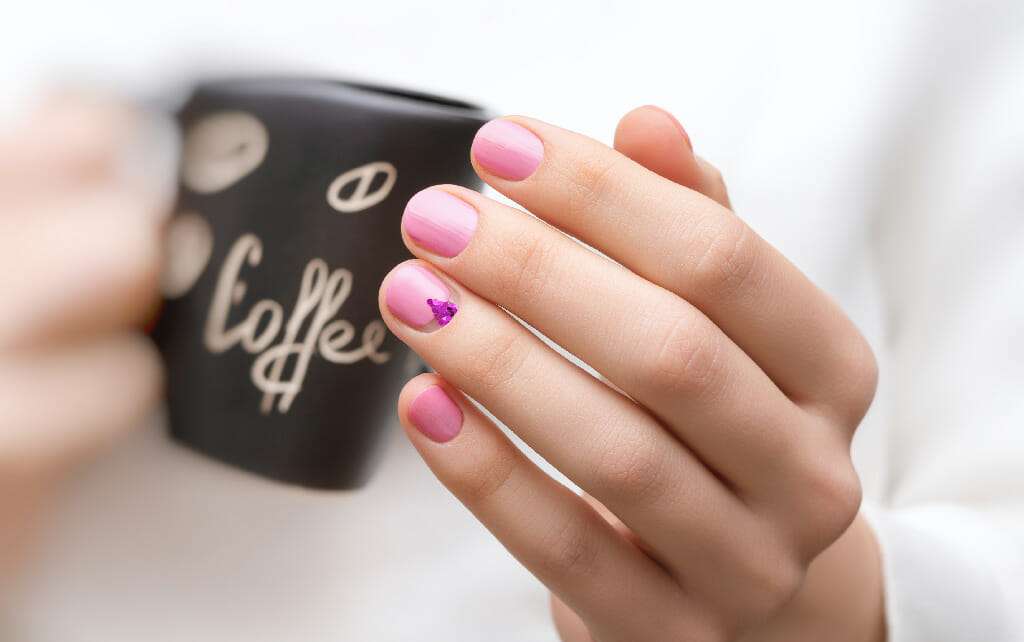 How to photograph nail art?
April 27, 2023
Manicures: how many types are there?
A perfect manicure of any kind is an important calling card for every woman.
Having manicured hands is an indication of personal care that goes far beyond hygiene and make-up or a temporary hairdo.
For any woman, a manicure represents herself and the self-image she wants to convey every day, so much so that in some cases it has become a distinguishing feature.
From its length one can guess the wearer's lifestyle, from its color one can tell personality, but unequivocally, from its perfection one can infer care and love for one's self as well as an openness to others, for example through a confident handshake or gesture.
Let's explore with LEB World experts, the most popular types of manicures, from the simplest to the most structured, and discover their strengths, remembering that nail care starts with nail health.
Japanese and Brazilian manicure
Among the most classic types, Japanese and Brazilian manicures are the most popular. Very different from each other, yet perfect for every occasion.
The first, iconic of "nude," and the second, the banner of glam, are both unequivocal style statements. The choice depends mainly on personal taste and the occasion on which they are worn.
A nude manicure is perfect for an understated and elegant look, suitable for a business meeting or formal event, for example. A colorful manicure is ideal for expressing one's personality and playing with current trends.
But let's find out more about how these two styles capture lovers of the perfect manicure.
The Japanese manicure is a sophisticated and high-quality choice, perfect for those who want to express a harmonious image that enhances the natural beauty of the nails.
It went all types of nails:
fragile;
subtle;
In case of allergies;
in pregnancy.
Japanese manicure is a nail care technique that uses natural ingredients to strengthen and protect the nail. Its special feature is the use of a solid organic beeswax and a beeswax powder, which makes the nails:
bare and glossy effect;
healthy and strong;
moisturize.
The Japanese manicure is prized for its glossy effect, which makes the nails look very shiny as if they were covered by a clear polish. In addition, thanks to the nourishing and strengthening properties of beeswax, the nail is stronger and healthier.
Its flawless appearance can last for about two weeks, but it should be noted that the result may vary depending on the growth of the nail and the daily activities it undergoes.
The Brazilian manicure, on the other hand, is perfection born of contradiction: imprecisely given polish generates a perfect manicure, with no colorless spaces between nail and cuticles. Color itself is the protagonist, vivid and disruptive.
The Brazilian technique does not require extreme precision and attention to detail, but relies on apparent imperfection to achieve a striking result. Instead of applying polish meticulously to the nail surface, you should spread it over the entire nail, including edges, cuticles and surrounding skin. This "messy" method may seem strange and random, but it leads to a very impressive result.
The Brazilian manicure is also suitable for weak, flaking or very thin nails and can make them:
strong;
cured;
colored;
With a smooth and glossy surface.
2. Russian manicure or dry manicure
Russian manicure or dry manicure is a "dry" manicure technique that uses an electric nail cutter with specific cuticle tips.
This technique flexes to different aesthetic and style preferences, and generally wins over those looking for a long-lasting manicure, with well-groomed nails without having to file them often.
It results in healthy, natural-looking nails whose durability allows you to do manual labor or play sports without fear of your manicure getting damaged or your nails breaking.
Unlike the traditional technique, which involves using warm water to soften the cuticles and make them easier to remove, the dry manicure is completely dry, as its name suggests. In this way, the nail plate is not exposed to liquids or oils that could cause the gel or other products applied later to come off.
The electric cutter, on the other hand, allows excess cuticles to be lifted, removed, and smoothed, resulting in a clean and neat nail outline.
The dry or Russian technique offers multiple advantages:
Longer life due to thorough cuticle removal;
stronger nails, because removing cuticles helps prevent infection and keep nails stronger and healthier;
Increased adherence for application of semipermanent nail polish and gel nail reconstruction.
Given the precision work involved, Russian manicures are the exclusive practice of experienced nail technicians, who, with skillful use of drills and cutters, remove excess cuticles so that the nail outline is perfectly clean and neat, without injuring or burning the tissues.
3. French manicure
French manicure is a nail care technique that is a true evergreen, unchanged by time and always current.
Although the combination of pink and white nail polish is the most famous and popular, the French manicure has undergone several reinterpretations in recent times, becoming an ever-evolving trend to achieve nails in all colors and styles:
classic (white or pink nails);
black;
colorful;
Of any length;
On all types of nails;
nail art base.
Its versatility is not limited to color, but also extends to nail length and type. In fact, it can be done on both short and long nails, natural or artificial, such as those strengthened by gel or semipermanent. In addition, you can opt for a less bold and more blended bezel French, ideal for a discreet and natural effect.
French manicures can also serve as the basis for more imaginative nail art creations, thanks to the possibility of adding decorations and patterns, even in 3D, for an even more glamorous and original effect.
A true must-have for nail care, it is an icon of timeless elegance, suitable for every occasion and style, from the most classic to the most creative.
Regardless of the choice, it is essential to identify the manicure that best suits your style and personality: whether you prefer a minimalist or whimsical look, the important thing is to feel comfortable with the outfit and with ourselves and to rely on safe techniques and tools such as those by LEB World.